Operator Qualifications
Circle B Underground, LLC, considers our Operator Qualification Program a vital part of our continued success in the pipeline industry. Our responsibility is to ensure the quality and completeness of training to our employees.
Training and Certification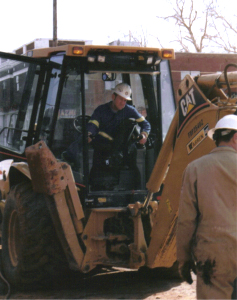 Employees of Circle B Underground, LLC, are qualified through NCCER.  National Center for Construction Education and Research utilizes a "Standardized Training Process".  The training process includes "traditional craft or apprenticeship training through task, upgrade, and multi-skills training".  This process assists our training organization in developing training guidelines for all employees. We will provide knowledge testing and performance evaluation through NCCER to ensure the qualification of our employees. This training will include information of pipeline routines, maintenance, and construction to benefit the individual being trained.
Safety
Safety is our top priority, we regularly provide resources to keep safety at the forefront of our minds. We believe every accident is preventable and it is our goal to provide a secure work environment for those around us.